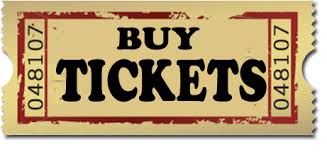 The Canyon Club stands as a premier destination for live entertainment, music, and a bustling nightlife scene. Known for its intimate and warm atmosphere, this beloved venue brings together an eclectic mix of well-established acts, local talent, and upcoming artists from various genres. In this article, we'll take a deep dive into the world of The Canyon Club, exploring its history, ambiance, and the exceptional experiences it has to offer.
A Brief History
Established in the late 20th century, The Canyon Club has earned its reputation as a go-to entertainment hotspot for music lovers and night owls in Agoura Hills and the surrounding areas. Over the years, the club has played host to a diverse range of performers, from classic rock legends to contemporary pop sensations. Its commitment to showcasing an array of genres and styles has cemented its status as a dynamic venue that caters to all tastes.
An Intimate Setting
One of the standout features of The Canyon Club is its intimate, cozy atmosphere. With a capacity of around 1,000 guests, the venue allows for an up-close and personal experience with performers that's hard to find in larger arenas. The layout includes a combination of standing room, reserved seating, and VIP areas, ensuring that every guest can find the perfect spot to enjoy the night's festivities. The club's acoustics are designed to provide crystal-clear sound, heightening the live music experience for all attendees.
Delicious Dining Options
In addition to its stellar lineup of live acts, The Canyon Club also boasts an impressive in-house dining experience. Patrons can enjoy a variety of mouth-watering dishes crafted by skilled chefs, with options ranging from classic American fare to more adventurous international flavors. Guests can choose to dine in the club's restaurant area before the show or opt for table service during the performance, ensuring a seamless and enjoyable evening from start to finish.
Eclectic Entertainment
The Canyon Club's dedication to offering a diverse range of entertainment options is one of its key selling points. On any given night, you might find yourself enjoying a performance by a chart-topping artist, an up-and-coming indie band, or a tribute act honoring the greats. In addition, the venue hosts comedy nights, showcasing both well-known comedians and fresh faces on the stand-up scene. This commitment to variety ensures that there's always something new and exciting happening at The Canyon Club.
Connecting with the Community
Beyond its role as a live entertainment venue, The Canyon Club is also deeply involved in the Agoura Hills community. It regularly collaborates with local organizations to host fundraisers and charity events, contributing to the well-being of the city and its residents. This connection to the community reinforces the club's status as a beloved local institution.
The Canyon Club in Agoura Hills is more than just a live music venue; it's a cultural hub that brings people together to celebrate the arts, enjoy unforgettable nights, and connect with their community. With its intimate atmosphere, diverse entertainment options, and delectable dining choices, The Canyon Club has something to offer for everyone, making it a must-visit destination for those in the area.
The Canyon Club
28912 Roadside Drive
Agoura Hills, CA 91301-3304
888-645-5006
BUY CANYON CLUB TICKETS